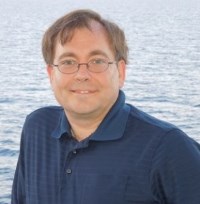 Most of us in the College of Education and Human Services are familiar with the concept of accreditation. After all, we are called on to be accountable for standards at the state, national, and professional levels. Also, many of us are "veterans" of the NCATE or TEAC processes, either here or at other institutions. The arrival of CAEP, however, signals a new era in the accreditation of educator preparation programs, particularly in the areas of the type of data we collect, how we guarantee the quality of those data, and how we use data in our continuous improvement efforts.Specifically, CAEP differs from its predecessors in that:
The focus is now on what our candidates DO to impact student learning, rather than on what our candidates KNOW.
The CAEP accreditation process emphasizes active cooperation with our P-12 partners. Programs must now demonstrate how they engage in "two-way" collaboration with their partners in all aspects of candidate preparation.
There is a greatly increased emphasis on the QUALITY of data, as opposed to merely collecting a large quantity of information. We now have to demonstrate that our assessments are valid, reliable, and provide compelling evidence for making continuous improvement decisions.
CAEP annual reporting is now more rigorous and transparent, requiring the COEHS to constantly and consistently account for how programs engage in ongoing continuous improvement. Additionally, CAEP requires annual reporting data to be available and more readily accessible to the public through outlets such as the COEHS website.
The CAEP accreditation process represents a paradigm shift from "how things were done in the past", but these changes present great opportunities for the COEHS and how we prepare educators. Furthermore, our efforts as a CAEP pilot now put us at the cutting edge of educator preparation accountability and enable us to truly demonstrate how we develop high-quality educators for schools in Georgia and beyond!