A college is only as good as its faculty and ours in the Dewar College of Education is ambitious, dedicated, and academically accomplished. This is evident, as faculty annual reports have begun to cross my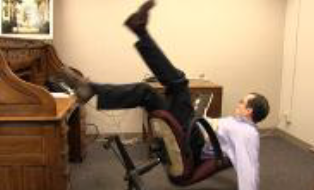 desk. The number and diversity of activities associated with teaching, research, and service described in these reports is impressive. Congratulations on your many accomplishments, especially in the face of repeated budget cuts and competition for students from a large number of other institutions. Thank you for the extra duties many of you have undertaken recently, especially those associated with the upcoming NCATE review.
Everyone in the college will be involved over the next year as we prepare for the NCATE review which will begin in spring, 2014 and end with an onsite visit by a team of examiners during fall semester of that year. A writing team for each standard has been established, and they are actively engaged and making great progress. The Conceptual Framework Committee has been very focused and worked diligently to finalize this document, which provides the foundation for all we do in the college. They have gath-ered input from our stakeholders and incorporated these ideas into a document that reflects the college and provides direction. A portion of that direction requires us to be creative and innovative. Toward that end, we have initiated a new program, Skunkworks, to solicit ideas from faculty and staff that could help the college, or a particular aspect of it, run more efficiently.
The general concept behind Skunkworks is faculty and staff have creative ideas and solutions that could potentially improve processes within the college. The original concept is credited to a Lockheed Aircraft Company research group as a way to solicit new ideas from all members of the organization. Our COE concept is designed to be a fun and creative mechanism by which anyone in the college can propose solutions or improvements to existing procedures or activities. If you have a Skunkworks idea, please contact Mike Griffin (mrgriffi@valdosta.edu), as he is coordinating this effort for the COE.
Lastly, the Dewar College of Education will officially have a name change to the Dewar College of Education and Human Services as of July 1, 2013 when we welcome Marriage & Family Therapy and the Division of Social Work into the college. It will be an exciting change and will bring new opportunities for all programs.
Thank you again for all that you do for our students. My door is always open for conversation and suggestions for how this office can serve you better.
Dr. .Brian Gerber
Interim Dean, COE