Whether she is teaching in the classroom or working on a particular project, Dr. Suriel's passion for issues about diversity in education continues to grow. A former high school science teacher, Dr. Suriel has published a number of articles on multicultural science education, Latino/a science and English language learners. Her current work focuses on developing multiculturally relevant science curricula for less proficient readers.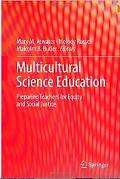 The triangulation of the Science, English, and Spanish languages and cultures in the classroom: Challenges for science teachers of English language leaners. In M. M. Atwater, M. Russell, & M. B. Butler (Eds.),Multicultural science education: Preparing teachers for equity and social justice.
---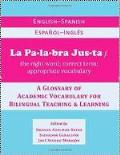 La Palabra Justa: The right word; correct term; appropriate vocabulary. A glossary of academic vocabulary for bilingual teaching and learning.This glossary is a user-friendly resource for educators teaching Spanish/English speaking students. The book is translated in both English and Spanish and is divided by into chapters by subject areas. One chapter, School Life, contains commonly used terms that facilitate conversations between educators, students and families.
Dr. Regina L. Suriel is an Assistant Professor in Science Education in the department of Middle, Secondary, Reading and Deaf Education.