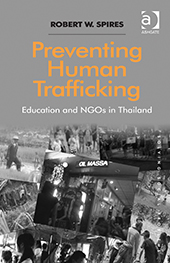 Dr. Spires, an Assistant Professor in the Department of Middle Secondary, Reading and Deaf Education, has officially released his newest book titled "Preventing Human Trafficking"
This book explores important insights into the work of NGOs in Thailand and the many challenges faced by these organizations, staff and the children they serve. The book proposes solutions to human trafficking issues/problems and how victims of trafficking may be protected.
Preventing Human Trafficking is available on Amazon,  Ashgate and from other booksellers worldwide
Congratulations Dr. Spires!