Students, faculty and mentors share personal experiences and insights about Valdosta State University College of Education practicum.
Plan ahead and register for the upcoming webinar series.
Introduction to Rubric Norming
by David Turbow, Ph.D.
Outcomes Assessment Coordinator, University of St. Augustine for Health Sciences
Tuesday, January 27, 12:00pm to 1:00pm CT
Participants will be introduced to techniques for rubric norming in a step by step process for calibrating rubrics and establishing inter-rater reliability. Strategies and tips will be provided to structure workshops effectively, keep things fun, and build authentic interdepartmental partnerships.
To learn more about this webinar and to register, click below: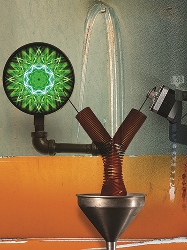 Arguably, the most important development in K–12 education over the past decade has been the emergence of a growing number of urban schools that have been convincingly shown to have dramatic positive effects on the achievement of disadvantaged students….Read More
Article by West, M.R., Gabrielie, C.F.O., Finn, A.S., Kraft, M.A., & Gabrieli, J.D.E. 2014 (educationnext.org)