by
Sheila Hall
on
March 17, 2014
in
Training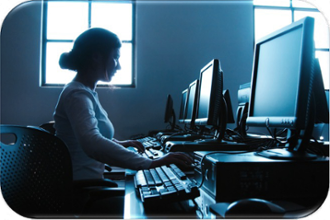 VSU IT Training and Communication provides technology training and support of campus site-licensed software and accounts to VSU faculty and staff. Classes are free to all VSU employees.
VIEW SPRING 2014 TRAINING SESSIONS.
VoIP/Jabber (IM) │ March 19 @ 1:30pm-3:30pm
Designed to help you become familiar with the features of the new Voice over Internet Protocol (VoIP) phone, this hands-on workshop will demonstrate tasks such as transferring calls or speed dialing; as well as introduce you to the instant messenger application called Jabber that integrates many of the phone features such as voicemail, conference chats/calls, and call history.
Cascade Basic (Web Editor)│March 21 @ 9:30am-12:30pm
The Cascade Basic training introduces features available in the new content management system (CMS) utilized by VSU to maintain departmental websites.  This class is mandatory for those who have the responsibility of editing departmental web content. It is also a prerequisite to attending the Cascade Intermediate training and Cascade Open Labs.
 Interested in attending? Register today!
 For more information, visit www.valdosta.edu/tc
Have questions? Call 229-333-7395 or email ittraining@valdosta.edu