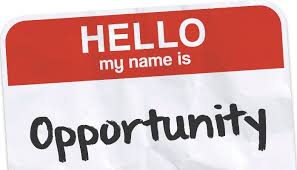 Attention Blazers, here are some new job opportunities for you!
Posting: ST01307 |Close Date: 05/02/2018 | Proposed Salary: 7.25/hr
These positions provide support to Faculty, Staff, and students in offices, classrooms, and labs. These positions are stationed in Pine Hall. These positions are assigned to sub-departments within TSS including Desktop Support, Classroom Support, and Inventory/Asset Management. Responsibilities include, but are not limited to, assisting faculty, staff, and students with campus technology both on-site and over the phone, maintaining VSU-owned IT equipment, troubleshooting and repairing campus technology, and maintaining and distributing campus technology to faculty, staff, and students. Shifts range from 8:00AM to 9:00PM. All applicants will be required to complete a brief, hands-on technical evaluation.
Posting: ST01302 | Close Date: 05/02/2018 | Proposed Salary: 7.25/hr
The university's first-tier support center is the initial point of contact for assistance related to Admissions, Housing and Residence Life, Office of the Registrar, Advising, or Information Technology support. Student assistants in this area are responsible for providing answers and solutions via phone, email, and social media. Additional responsibilities include the development and maintenance of training content, assistance with internal and external communications, support for both university and division initiatives, and other duties as required. Shifts available range from 8:00 AM to 11:00 PM and may include weekends.