by
Maureen Puffer-Rothenberg
on
September 14, 2009
in
Odum Library
This year we've cataloged too many award-winning children's books that made us grumpy, all about disappearing ecosystems, abused animals, lost pets and death generally.
We recommend the following instead:
The terrifically silly poems in Polkabats and Octopus Slacks by Calef Brown.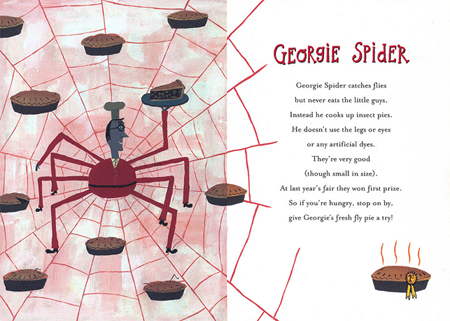 Awesome illustrations and historical weirdness in The Raucous Royals: Test Your Royal Wits, Crack Codes, Solve Mysteries, and Deduce Which Royal Rumors Are True by Carlyn Beccia, for readers age 9 and up. We also have Beccia's equally awesome alphabet book Who Put the B in Ballyhoo?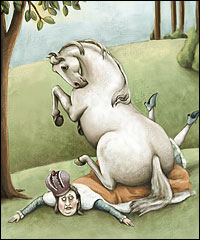 Finally, in The Cow That Laid an Egg, Marjorie can't do a handstand or ride a bike like the other cows, but learns she's special too when she lays her own egg (with a little help from some sympathetic chickens). Recommended for ages 4-8.