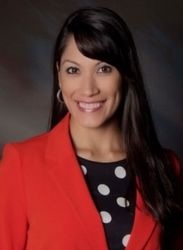 Amanda Kozak Miliner has been named the 2015 Georgia Teacher of the Year.
Amanda, a former Miss Georgia, graduated from Valdosta State University with a degree in Early Childhood Education.
In her application, Amanda stated, " As great as these accomplishments are they are not what I'm most proud of. I am most proud of the fact that I can stand before my students as an example of what hard work and determination can do. I also am proud to stand before my peers as a proud educator who is blessed to work in a profession where each day is meaningful and relevant."
As Georgia Teacher of the Year, she will represent and serve as an advocate for public education in Georgia.