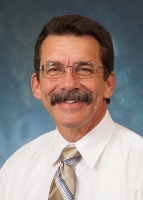 The College of Education and Human Services at Valdosta State University has been awarded a $198,000 grant by the Georgia Department of Education to make available K-5 teacher certificate endorsements in Math and Science.  Working in cooperation with the Georgia Department of Education these endorsements, once approved by the Georgia Professional Standards Commission, will be provided on-line to state educators in a competency-based Education (CBE) format.
Dr. Anthony Scheffler, the grant's Principal Investigator, along with Co-PIs Dr. Brian Gerber and Dr. Lynn Minor will administer the grant through the COEHS Center for Accreditation and Curricular Innovation.  According to Dr. Scheffler, "The College of Education and Human Services is gaining national recognition for its efforts to accommodate the diverse circumstances of a broad range of potential students. This grant is one more example of how the college employs innovation, both in the use of technology and in delivery formats to recruit and accommodate students.  We have already heard from a large school system which is interested in having its teachers enroll in these STEM related endorsement programs.
Additionally, the school system is willing to subsidize the associated costs."  Scheffler, who has been selected to serve on a Gates Foundation sponsored CBE discussion panel at the upcoming Educause conference explained that, "The use of competency-based programming aligns with the state's Complete College Georgia initiative and with the national movement to better insure the value of and expedite a quality education, particularly for the post-traditional student."
Congratulations on your grant award !