From August 28, 2014
The CONHS Advising Center has a new name, The P.A.S.S. center (Providing Advising and Support for Success). The P.A.S.S. center will be participating in outreach events in Lowndes County and the surrounding areas at various community events and other colleges to promote our programs. Our first campus-wide community event for the 2014-2015 academic year at The Happening was successful. The Happening, an annual information fair, offers VSU students a great deal of information about our community by inviting local businesses and VSU departments/organizations a space on our beautiful front lawn to showcase their services. The College of Nursing and Health Sciences participated in the event and served approximately 150 students. Volunteers for the event were Seth Megow, Megan Black, Katie Hemphill, Marci Marshall, Marie Bertsch, and Melissa Willis. Volunteers discussed all of our programs with current and potential students: Nursing, Exercise Physiology, Athletic Training, and Dental Hygiene.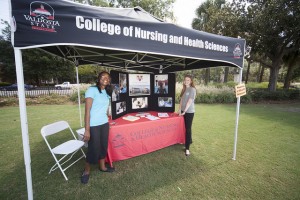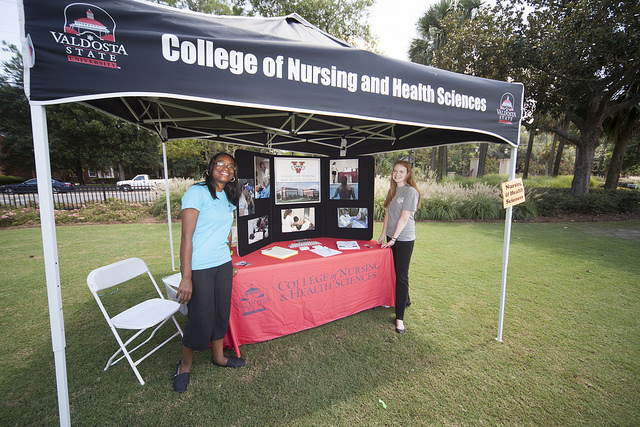 In addition, during VSU's convocation on August 11, President McKinney made it clear that student success is the responsibility of everyone on campus. The P.A.S.S. center will be supporting this mission by offering success workshops this fall semester on topics such as effective study skills, time management, and test-taking strategies. Our top priority is supporting students to be successful in our competitive programs. During the current cycle for the Exercise Physiology program, we had 80 applicants. Of those, 40 were accepted with an average G.P.A. of 3.43. During the current cycle for the Dental Hygiene program, we had 13 applicants. Of those, all 13 were accepted with an average G.P.A. of 3.21. We are currently processing applications for the Traditional B.S.N. program from the 8/15/14 deadline. There are 82 applicants.
Lastly, we have 8 new incoming fall semester 2014 students who are in The Honors College. The mission of the Honors College at VSU is to engage students beyond the classroom through enriched courses that require analytical thinking. Dr. Mike Savoie is the Interim Dean of the College. Of the 8 students, 5 are pre-nursing and 3 are pre-exercise physiology. Besides the enriched experience, there are other advantages of being in the honors college. In fact, pre-nursing honors students are guaranteed a seat in the nursing program contingent upon a minimum 3.0 overall cumulative G.P.A. and a minimum 3.4 nursing certification G.P.A., in addition to meeting all the other admission criteria.