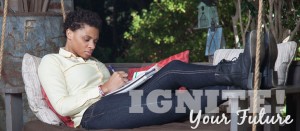 VSU launches the second phase of the Online Orientation. Phase two includes modules focused on student academic success; gaining practical work experience and employment after graduation; tutoring in core classes, study groups, and success workshops; career counseling; and steps VSU is taking to ensure a safe campus environment.
The online orientation provides a single location for delivery of important information and resources for online learners.
"We are thrilled to see other populations of VSU learners—including traditional and face-to-face students—adopt this powerful information resource as well," said Meg Giddings, director of Extended Learning and Center for eLearning and CEO of eMajor. "Delivering information directly to students, making it available 24/7 so that learners can get the answers they need late at night rather than losing sleep over an issue or concern, and ensuring that the information featured is fully vetted by the VSU staff dedicated to providing the service were the primary goals of phase one."
Giddings stated that phase two continues to provide content and information to enhance the educational experience for VSU online students.
Phase two was developed in partnership with Orientation, Centralized Advising, and Admissions, and includes a preliminary orientation module designed for traditional (on-campus) students coming to VSU for the first time.
Accepted VSU students can access the Online Orientation from the MyVSU portal.
For more information contact the Center for eLearning at 229-245-6490