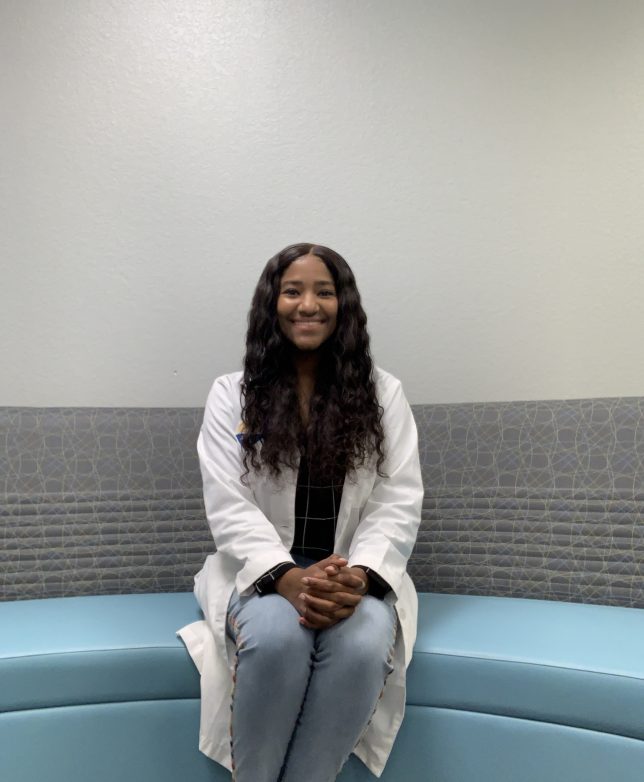 The College of Science and Mathematics is proud to share the accomplishments of Chemistry student Danielle McKay. In December 2020, Danielle was awarded the American Chemical Society's Student Leadership Award and was subsequently invited to attend their nine-month Leadership Institute Experience.
She is nearing the end of her time in the ACS's Leadership Institute Experience and, according to the news release written by Jessica Pope, VSU Communications and Media Relations Coordinator, McKay said she is "truly honored to have been chosen for this life-changing opportunity."
Danielle anticipates graduating in December 2021 and during her time at VSU, she has served as president of SMACS, is a member of the National Council of Negro Women, helps manage the Chemistry Department's stockroom, and has served as a lead student peer mentor with the GUIDES peer mentoring program. After graduation, she hopes to pursue a career as a cosmetic formulation chemist.
For more information about Danielle McKay and her participation in the Leadership Institute Experience, click here: https://www.valdosta.edu/about/news/releases/2021/09/danielle-mckay-recognized-as-emerging-leader-by-american-chemical-society.php