Our new website is live!
The Center for eLearning website has migrated to the new format.  The new homepage is divided into two main sections.  The left sidebar navigation is designed for easy access to commonly used applications.  The right sidebar navigation is set up to accommodate our three main audiences:  Future Students, Current Students and Faculty/Staff. Select the appropriate link to gain access to pages and resources specifically designed for you.  The right sidebar also has quick button access to the BlazeVIEW D2L landing page and new announcements.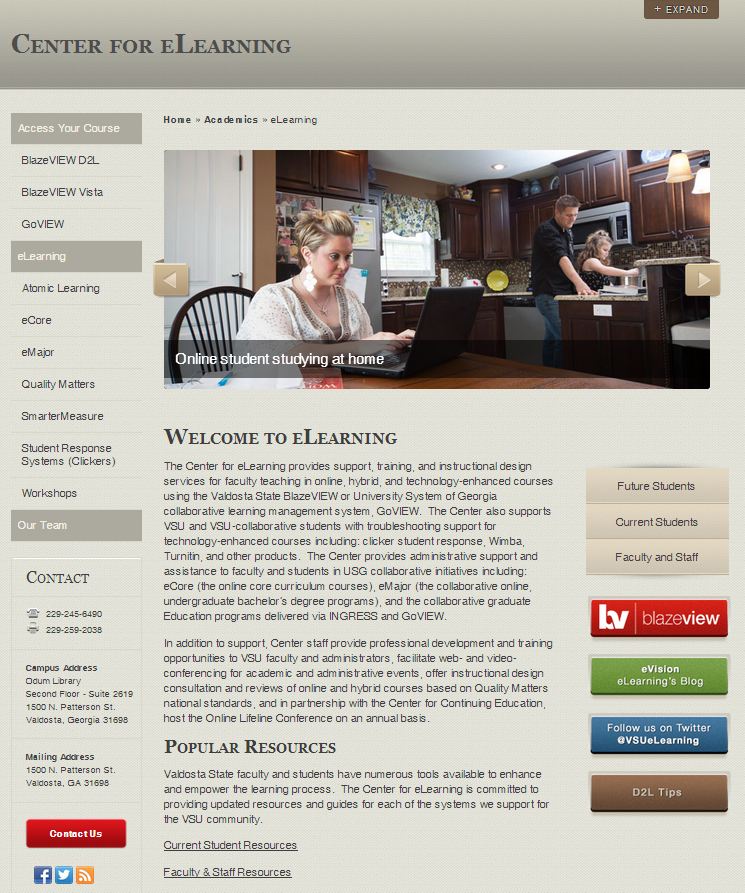 Visit our new website and leave us comments; we would love to hear your feedback.