What does this mean?
This means you don't want to miss out on retrieval of any old course materials housed in BlazeVIEW Vista. VSU transitioned from BlazeVIEW Vista, to BlazeVIEW Desire2Learn (D2L) in May, 2013. Since that time, the BlazeVIEW Vista system has been in archived status and will be completely decommissioned (unavailable for use) on Fri., May 9, 2014.
Remember this?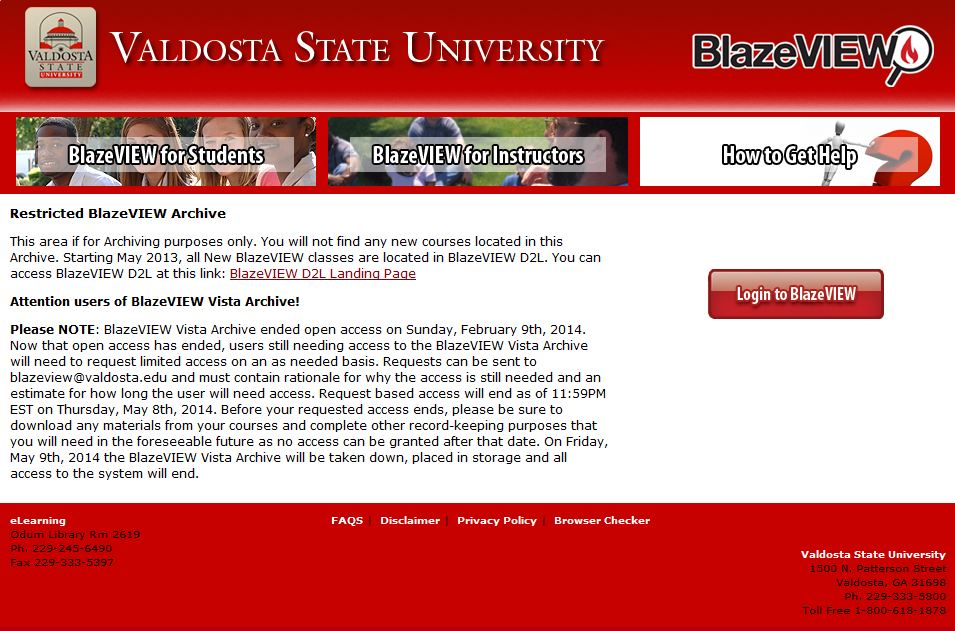 If yes, and you have course material housed here you want access to you need to email blazeview@valdosta.edu NOW and ask to be granted temporary access! Faculty and students will not have access after 11:59 pm EST on Thurs., May 8, 2014.
What does this NOT mean?
This does not affect any course materials housed in our current BlazeVIEW D2L: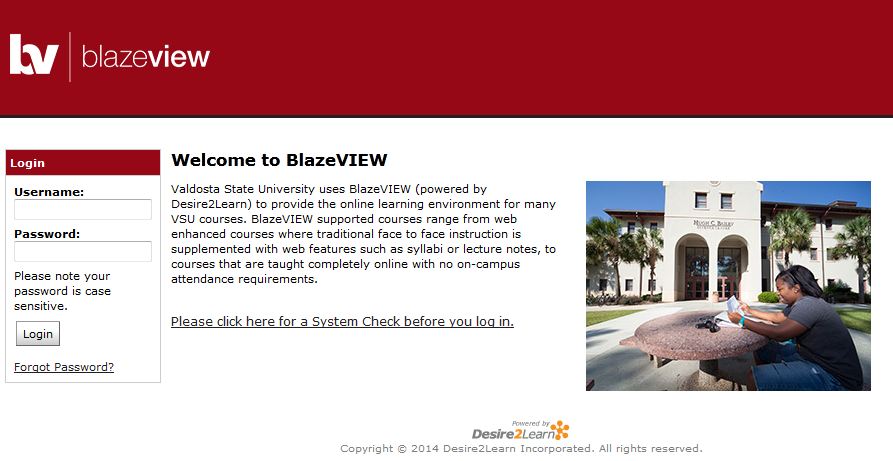 Please email blazeview@valdosta.edu if you have any questions.