At the D2L Fusion conference this week in Nashville, D2L announced a re-branding of their product that emphasizes their new focus and pathway to learning. Brightspace is the new name for D2L's product which includes all its components, e.g., the learning environment, Insights, Capture, etc. The company name, Desire2Learn, has been shortened to D2L. They are also changing the term Learning Management System (LMS) to Integrated Learning Platform (ILP).
So what does this mean to VSU faculty and students? VSU re-brands our product to BlazeVIEW and GoVIEW, so you will not see major changes and the Brightspace re-branding will be a gradual role out. For now, if a faculty member references Desire2Learn within their course, they should change it to D2L. Also, functionality within the ILP will not change.
If you have further questions, feel free to contact the Center for eLearning at 229-245-6490.
Our own Philip Bishop and Vincent King-Spezzo attended the conference. Vincent presented on Gamification at a well-attended and well-received session. Below are some pictures from the conference.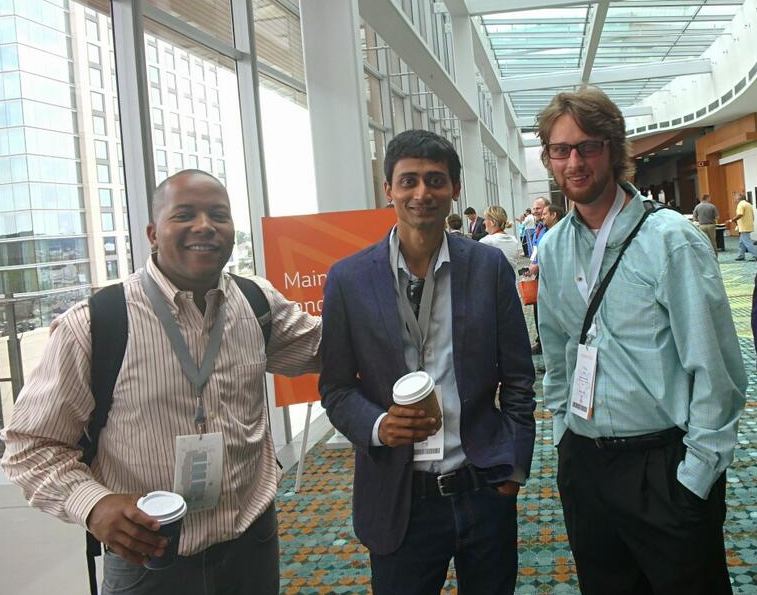 Philip on the right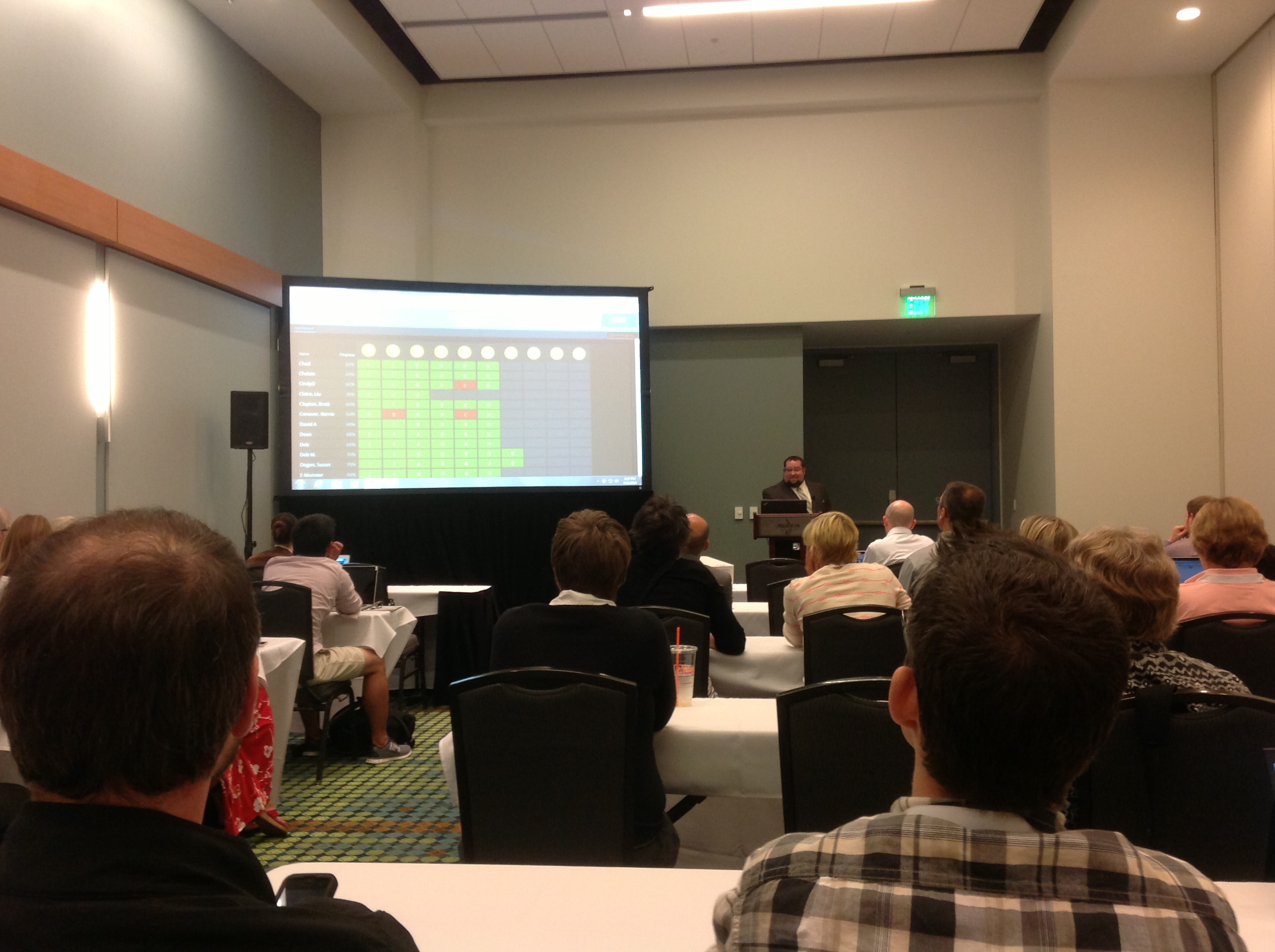 Vincent checking the leaderboard during his Gamification presentation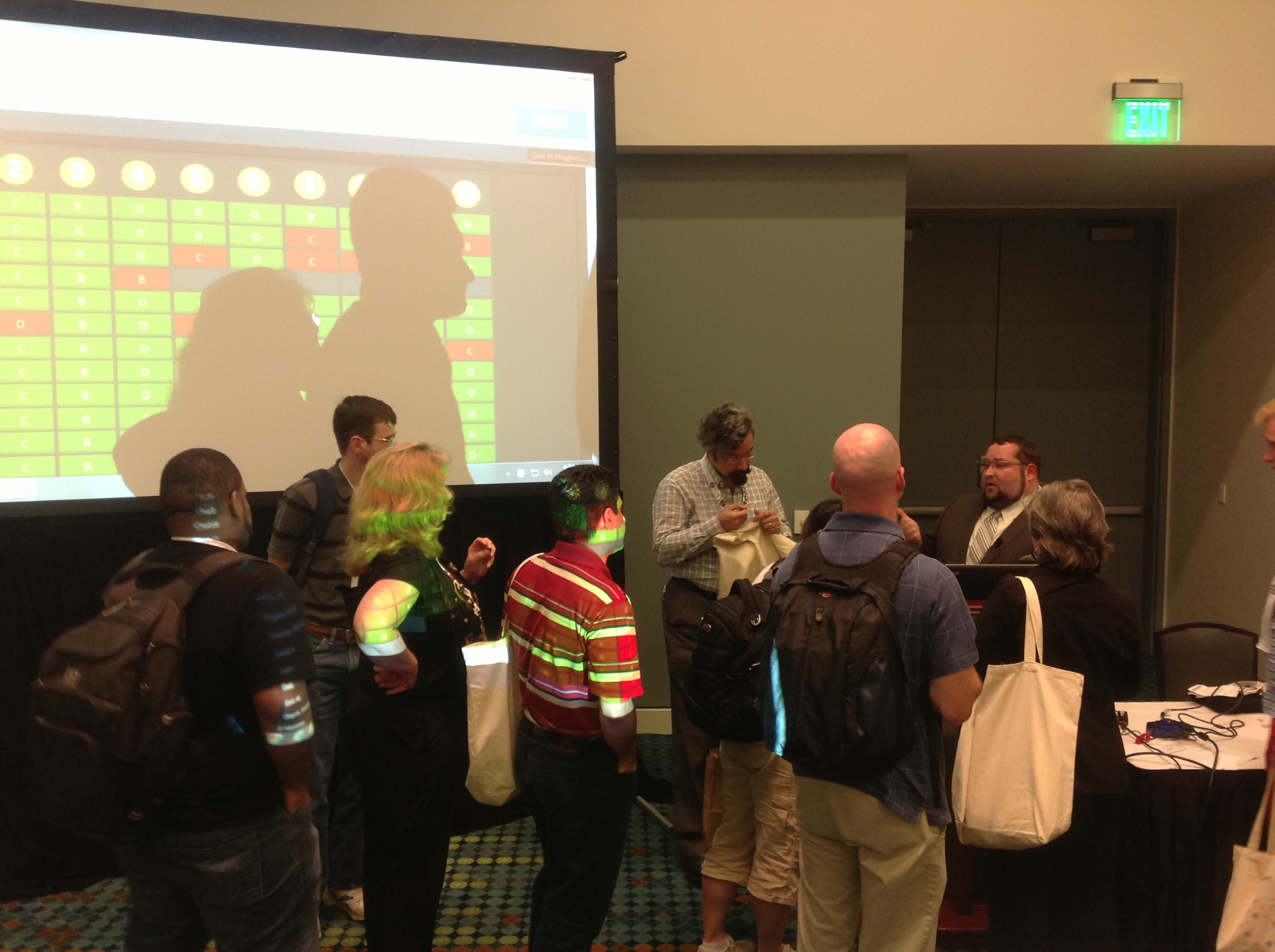 Vincent handing out badges after his presentation