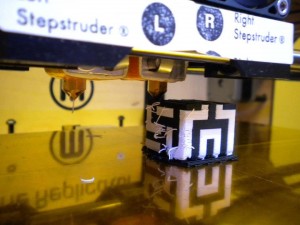 Now that our 3D printing service is in full swing here at the library, we wanted to make a couple of tweaks to our policies to ensure that more of the VSU community could use them.
Instead of requiring an in-person course, we have shifted all our 3D printer training to an online course in BlazeView. You can now view the training presentation when it's convenient for you, take a quiz, and then be authorized to use the printers in the media center.
We have made one other change as we have learned what the costs of maintenance and materials are. Printing now costs $2.00 per hour of print time plus $.10 a gram of print weight.
To register for the BlazeView 3D printing training course or if you have any questions about our 3D printers, please email Michael Holt. (moholt@valdosta.edu)