Jessica Pope
Communications and Media Relations Coordinator
---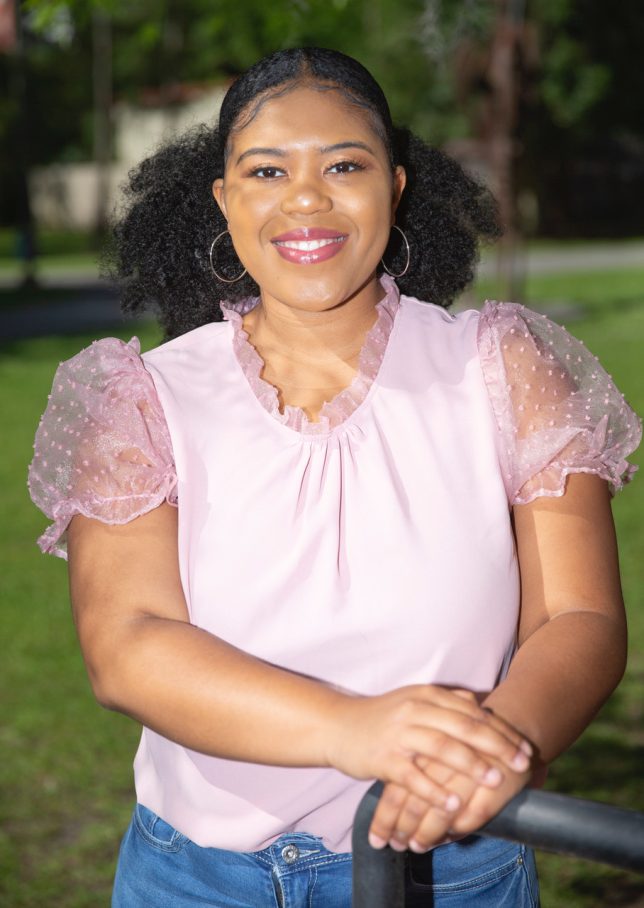 VALDOSTA — Cyle O'Neal Clark of Lithonia, Georgia, is the recipient of the Spring 2022 President's Award for Academic Excellence for the College of the Arts at Valdosta State University.
The President's Award for Academic Excellence is presented to a high-performing graduating student in each of VSU's six colleges — Harley Langdale Jr. College of Business Administration, College of Nursing and Health Sciences, College of the Arts, James L. and Dorothy H. Dewar College of Education and Human Services, College of Humanities and Social Sciences, and College of Science and Mathematics.
Clark will be recognized during VSU's 233rd Commencement at 7 p.m. on Saturday, May 7, on the Front Lawn. She will graduate summa cum laude with a Bachelor of Fine Arts in Mass Media.
"The past four years at VSU have been a wonderful experience," she said. "I learned more about myself and met some amazing people throughout my journey. Ending my collegiate career with a 4.0 grade point average is something I am immensely proud of because it reflects my hard work and dedication to earning my degree. The Mass Media Program has taught me a variety of skills that I will take with me on my career path. My professors have pushed me throughout these four years to be the best and have taught me skills that will last a lifetime."
As a student at VSU, Clark served as a member of the National Association of Black Journalists and as an executive officer on the TEDx Valdosta State Production Committee. She was committed to academic and leadership excellence and earned repeated Dean's List honors.
Clark hopes "to gain employment in the news industry as a multimedia journalist. My career goals are to one day work as a reporter on CNN."
Clark's supportive family includes her parents, Stacy and Catherine Clark.
April 4, 2022
22-54