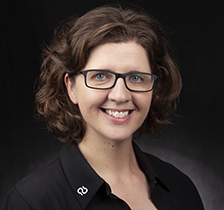 Professor Evelyn Davis-Walker was presented with the 2022 Student Diversity and Inclusion Faculty Champion of the Year award by Dr. Sandra Y.G. Jones, Director of Student Diversity and Inclusion at Valdosta State University yesterday.
Michael Schmidt, Associate Dean of the Coa & Interim Dept. Head for the Dept. of Art & Design, writes "On behalf of the Department of Art & Design, I'd like to acknowledge Evelyn's leadership and advocacy for Diversity, Equity, Inclusivity, Access, and Belonging with the Department and across the institution! Thank you, thank you- for all you do. Evelyn is a true champion for faculty, staff, and students!"
Professor Davis-Walker commented "
"This little beaut holds a BIG space in my heart. I have gotten lots of recognition lately for my artwork and have accomplished some of my professional goals, but it is rare that I can hold a personal accomplishment in my hand like this. It came unexpectedly, so I was thrown off guard when receiving it from a wonderful soul, Sandra Y. Jones, Director of Diversity and Inclusion today. (Not gonna lie, I began to cry.) So honored and humbled. I will continue to champion for DEIAB initiatives and activities on campus and within the community. While I take stock in the moment, I can't help but think there is soooooooooo much more work to be done.

In the immortal words of Martin Sheen as President Bartlett on West Wing or for the younger crowd, Dr. O from Odd Squad, "WHAT'S NEXT?!?" @giles_strong @vsu_diversity_inclusion @valdostaartdesign #profdaviswalker #profaccomplishments #igiveadamn #icareaboutdeiab 
CONGRATULATIONS EVELYN!!