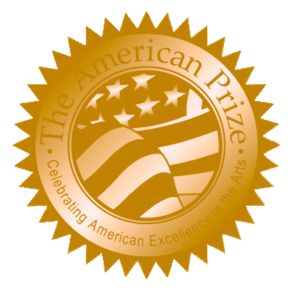 Jessica Pope
Communications Specialist
VALDOSTA — The Valdosta Symphony Orchestra's (VSO) live performance of Pyotr Ilyich Tchaikovsky's Fifth Symphony has won the 2014 American Prize in Orchestral Performance.
Dr. Howard Hsu, VSO music director, said, "It is extremely gratifying for the Valdosta Symphony Orchestra to receive national recognition. We have long believed that we have an excellent orchestra in this region, so to have it confirmed by a national panel of our peers proves that we have something special happening here in Valdosta."
The American Prize in Orchestral Performance recognizes and honors the very best performances by orchestras in America. All applicants had to submit a recording of a live, unedited performance to be considered for recognition, Hsu explained. The VSO selected the Tchaikovsky piece from its 24th season. Fans may recall the September 2013 performance on Valdosta State University's Whitehead Auditorium stage.
"This is the first time we have competed," Hsu said. The VSO won top prize in the Community Orchestral Division.
Judges for the American Prize in Orchestral Performance noted that the VSO "plays with excellent intonation and balance" and "the individual wind and brass players are of high quality and play with a lovely tone."
Created in 1990, the Valdosta Symphony Orchestra serves both the cultural life of Valdosta and the regional academic mission of Valdosta State University. The high standard of performance of the orchestra enables it to attract guest soloists of both national and international renown to the Valdosta community. Its membership is a rather unique blend of resident artist-faculty, students studying professional music disciplines, carefully selected professionals from a five-state region, as well as a few talented community performers. Supported by an advisory board of directors, the Valdosta Symphony Guild, Valdosta State University, corporate sponsors, along with hundreds of individual patrons, the orchestra has become an important part of the cultural life of the entire region.
Contact Dr. Howard Hsu at hphsu@valdosta.edu to learn more.
On the Web:
http://www.valdosta.edu/about/news/releases/2014/10/vso-wins-american-prize-in-orchestral-performance.php