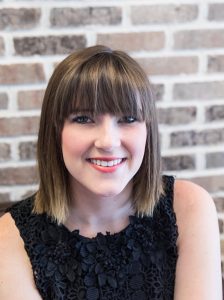 Jessi Westbrook Joins Haven Design Works as Interior Design Assistant
ATLANTA (July 6, 2017) – Donna Mathis, president and founder of Haven Design Works, welcomes Jessi Westbrook as interior design assistant to her company's rapidly-expanding team. Haven Design Works is an Atlanta-based interior design firm that specializes in model home merchandising, clubhouses and hospitality projects, renowned for its sophisticated use of color and thoughtful, innovative space planning.
Jessi, who interned with Haven Design Works last summer, recently graduated from Valdosta State University with a B.F.A. in Interior Design. "Going into my senior year, I already knew I wanted to join Haven Design Works full-time. Here, I am able to challenge myself in a really positive and encouraging environment."
Born and raised in Newnan, Georgia, Jessi currently lives in Duluth. She is an active alumna of Chi Omega sorority, and in her spare time enjoys playing and creating music.
"I am a fan of Jessi's can-do attitude, creativity and work ethic," says Mathis. "After her internship, we stayed in touch, and all of us at Haven Design Works are so pleased that she decided to join us as we continue to grow throughout the U.S."
About Haven Design Works:
Haven Design Works specializes in designing interiors that sell, from tailored to reclaimed, classic or modern. Award-winning services include:
Model home merchandising
Clubhouse/Sales Center/Common Spaces design
Review and critique of floor plans and elevations
Turnkey service/Purchasing, storage and installation 1400 Northbrook Parkway, Suite 300www.havendesignworks.com
678-878-2491
Suwanee, Georgia 30024
Haven Design Works