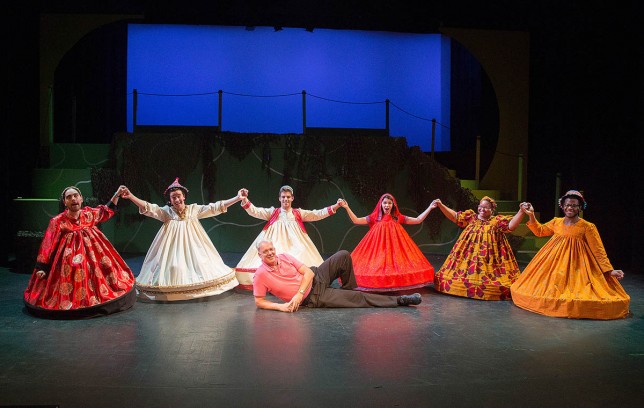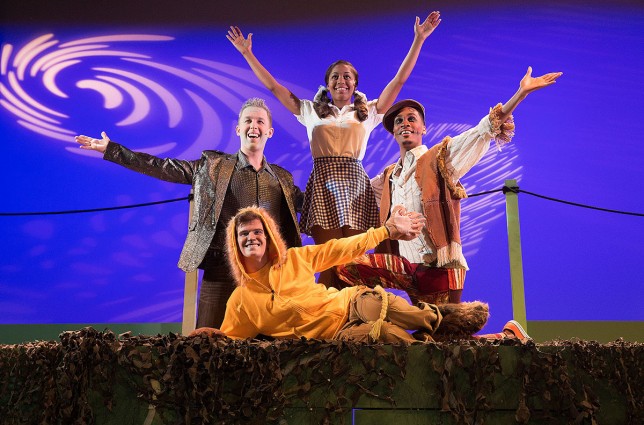 VALDOSTA — Valdosta State University Theatre and Dance will kick off a seven-performance run of "The Wiz" at 7:30 p.m. on Friday, April 3, on the Sawyer Theatre stage. Tickets are on sale now.
Featuring music and lyrics by Charlie Smalls and book by William F. Brown, "The Wiz" is a soulful, more urban retelling of L. Frank Baum's "The Wonderful Wizard of Oz." It opened on Oct. 21, 1974, at the Morris A. Mechanic Theatre in Baltimore, Md., with an all-black cast and moved to the Majestic Theatre on Broadway in midtown Manhattan on Jan. 5, 1975. That same year the production won seven Tony Awards, including Best Musical and Best Original Score, and five Drama Desk Awards, including Outstanding Musical and Outstanding Music and Lyrics. A film adaptation was released in 1978.
"My approaches in casting and creating the concept for this VSU production were somewhat different from the original," shared Eric Brandt Nielsen, director. "I decided to go for a nontraditional approach in casting as far as race and gender to give me more flexibility in creating my concept. Originally, it was created for an all-black cast, but my approach for VSU has more of an international flare. Of course, the basic storyline of 'The Wizard of Oz' is still there, but the use of pop/soul music with an urban, city theme is quite a change from the original book."
Nielsen saw the original Broadway production of "The Wiz" and went on to meet and work with Geoffrey Holder, the show's award-winning director, costume designer, and choreographer. He never imagined that several decades later he would be presenting the classic musical on the VSU stage.
"'The Wiz' has been a great journey for me …," he added.
Sponsored by Jerry and Kay Jennett, "The Wiz" opens at 7:30 p.m. on Friday, April 3, in the Sawyer Theatre on the first floor of the VSU Fine Arts Building, located at the intersection of Brookwood Drive and Oak Street. Additional performances are scheduled for 7:30 p.m. Saturday, April 4; 3 p.m. Sunday, April 5; 7:30 p.m. Monday, April 6; 7:30 p.m. Tuesday, April 7; 7:30 p.m. Wednesday, April 8; and 7:30 p.m. Thursday, April 9. The show is performed with one 15-minute intermission.
Individual tickets for "The Wiz" are $17 for adults, $14 for senior citizens, $12 for children and non-VSU students, $11 for groups of 10 or more at a single performance, and free for all VSU students with a valid university identification card. All tickets will incur sales tax and a 25-cent processing fee.
VSU Theatre and Dance's production of "The Wiz" is dedicated to the memory of Dr. Laurence Etling, a professor of mass media who died unexpectedly on March 11. He joined the university faculty, specifically the College of the Arts family, in 2000 and specialized in radio and television announcing and audio production.
Tickets may be purchased by calling the VSU Theatre and Dance Box Office at (229) 333-5973 between the hours of 2 p.m. and 5 p.m. Monday through Saturday.
On the Web:
http://www.valdosta.edu/colleges/arts/communication-arts/theatre-and-dance/
http://thewizthemusical.com/synopsis.php
Visit https://www.facebook.com/vstatenews?ref=hl to view additional photos, cast and crew lists, and more.
Jessica R. Pope
Communications Specialist