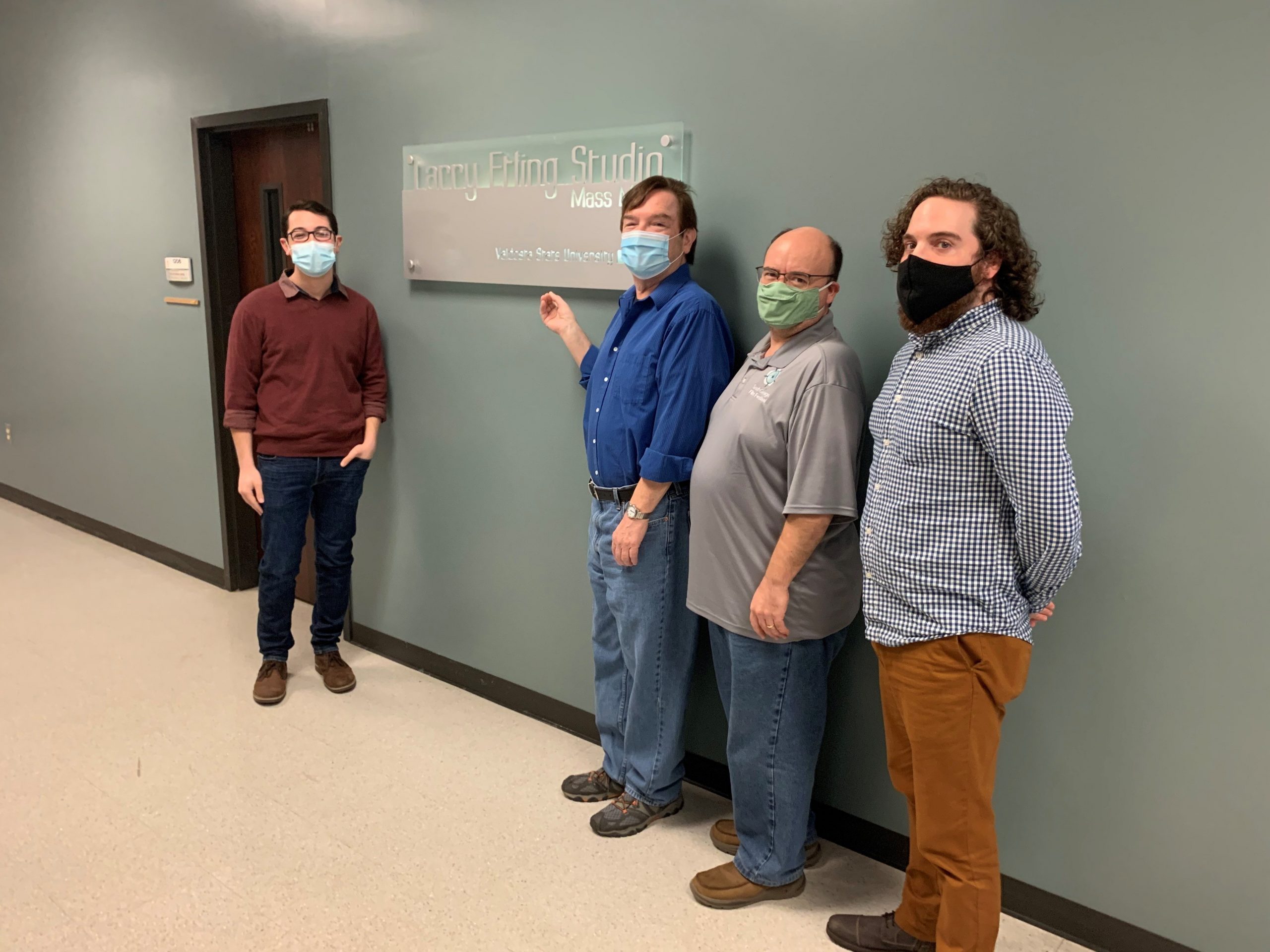 February 10, 2021
VALDOSTA — Ethan Mitchell of Blackshear, GA received the 2020-21 Larry Etling Scholarship at Valdosta State University. Mitchell is a junior in the Mass Media program where he is the co-student director of the South Georgia Film Festival and Fiction Editor of the Odradek Literary Journal. He expects to graduate in May 2022. He is the fifth recipient of the scholarship honoring the late VSU professor.
"My time at VSU has guided me to the realization that I am most fascinated by content creation and the business aspects of Film and Media," Mitchell wrote in his application essay. "While I have not excelled in every course I have taken, I have made consistent efforts to create and submit the most impactful work possible."
The Larry Etling Scholarship, established in 2016, honors the legacy of Dr. Laurence (Larry) Etling, who served as professor in the Mass Media program at Valdosta State University from 1999 until his passing in 2015. Previous recipients have included Scarlett Ashe, Andrew Irvin, Brandi Lane, and Carrington Lewis.
The purpose of the scholarship is to support high quality students as they pursue their careers in Mass Media and to encourage students to act as advocates for their discipline. The scholarship provides an award of $1,500 to its recipient and was endowed from a gift to the University from Etling upon his passing.
"As the fifth recipient of the Etling Scholarship, Mr. Mitchell follows a growing tradition of students involved in media beyond the classroom and using that to build a strong future for themselves," said Jason Brown, chair of the scholarship committee and Associate Professor at Valdosta State University. "Ethan deserves this award because of his hard work, diligence and contribution to the rest of our program. We are proud of him."
In 2011, Dr. Etling published his book and filmography RADIO IN THE MOVIES, showcasing the impact of radio's depiction in film across history. Following the publication of the book, Dr. Etling made full professor at Valdosta State University.
The 2021 South Georgia Film Festival will be held March 5, 6, & 7 both on the campus of VSU and virtually. For more information, visit the website SouthGeorgiaFilm.com or contact the festival at 229-229-1298.
Application for the 2021-22 Etling Scholarship will begin being accepted March 1. For more information, contact Jason Brown at (229) 229-1298 or jasonebrown@valdosta.edu.