Maintenance
now browsing by category
GeorgiaFIRST Financials will be unavailable for scheduled maintenance during the regularly scheduled maintenance window
When: Friday, May 7, 2021 from 11:00 p.m. until 7:00 a.m. Saturday, May 8, 2021.
The following applications may not be available during this scheduled maintenance window:
     • GeorgiaFIRST PeopleSoft Financials production (FPROD)
     • PSQUEST access
     • GeorgiaFIRST Marketplace access
     • Expenses and ePro Self-Service Portal
When: Beginning at 9am on Tuesday, May 11, and possibly through May 12, all VSU Voice over Internet Protocol (VoIP) phone numbers will be ported from our current AT&T PRI services to the new AT&T SIP services.
Impact: Impact is expected to be low. For any single number when it ports, there will be a momentary (1 minute or less) period during which incoming calls cannot be received. Outgoing calls should not be interrupted. After the port completes, calls will flow as normal.
Support: VSU Information Technology, AT&T and Byteworks engineers will be on standby during the entirety of the porting process to address any unforeseen issues. If you notice any issues, please email commysys@valdosta.edu.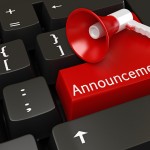 Type: Emergency Wireless Network Hardware replacement
Time: 5am – 8am
Date: Saturday 9/5/2020
Impact: Wireless connectivity should not be impacted
Notice: Information Technology will be performing hardware replacement for the campus wireless network. The maintenance window is schedule for Saturday 9/5/2020 at 5am and ending at 8am. Wireless connectivity should not be interrupted during this maintenance window.