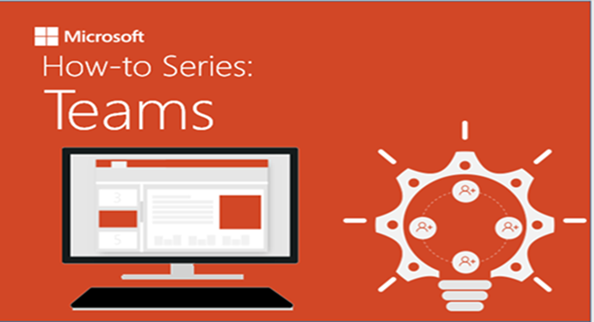 In this episode of Microsoft Teams How-to Series, our focus is on: Audio Issues
S2:E1 – Classroom | General | What's New
If you're having trouble hearing audio in Teams, you might be having a problem with your microphone (mic). Here are some solutions to get you back to being 'all ears.'
In the Classroom:
Check your microphone settings before class starts.

Settings vary based on the A/V system used in assigned classroom.
Output device/Speaker: ExtronScalerD or Crestron or simply Speakers
Input device/Microphone: Microphone (USB audio CODEC) or simply Microphone

Make a test call.

In Teams, select your Profile picture/initials, then choose Settings > Devices.
Then select Make a test call under Audio devices.

When sharing your screen, select 'Include System Audio' if prompted.
Audio is broadcasted through a boundary mic, or a lapel mic in larger spaces. Handheld mics for student use are not transmitted through Teams (or Blackboard Collaborate).

You may need to repeat the question or comment

.
If teaching at the Student Union or the University Center, ask the front desk at these locations for assistance with tweaking the volume settings.
Contact VSU Solutions Center for assistance at https://solutions.valdosta.edu or call 229-245-4357.
Visit these web pages for additional help:
---
In General, or for your Personal Devices:
Check if your microphone is in use.
Make a test call.
Check your app permissions.
Good to do for Windows and especially helpful if using Mac OS
Check your browser settings if using Teams on the web.

Teams (web) is currently supported in Chrome, Edge, Firefox, and Internet Explorer 11.

Check for updates.
Check your drivers.
Visit Microsoft Support page for details on how to apply these suggestions.
Hardware Requirements for using Teams:
https://docs.microsoft.com/en-us/microsoftteams/hardware-requirements-for-the-teams-app
---
Teams Tip:
To keep up with Teams latest changes, including new features and functions, visit: