IT Job Posting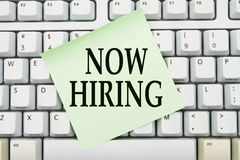 Infrastructure Services Team (ISS) – Systems Services Tech II
Proposed Salary: $47,860 | Full-Time
Application Deadline: Open Until Filled
Read full description and apply at Employee Opportunities
Job Summary
Provides management and administration of computer systems.
Responsibilities
Manage and support endpoint protection servers and endpoint management software Manage services that provide anti- virus protection for endpoints. Manage and support client/server workgroup servers for supporting of various department workloads (Windows Server 2012 – 2019, Windows 7-10, Mac OSX) Support application services that provide and maintain systems for call center/helpdesk. Support remote access services for virtual, lab, and office desktops Assist with OS image design for both physical and virtual desktops, software automation and packaging. (PowerShell and Batch scripting) Assist with the monitoring of systems and services for the identity and endpoint infrastructure. Assist the Identity and Endpoint Systems Manager in coordinating and reporting of endpoint solutions with Technical Support Services, Inventory Control, and Information Security. Assist with documentation, knowledge sharing, and training with endpoint management systems. Assist with project planning on various Information Technology projects. Produce reports to assist with both audits and capacity planning for endpoint systems.
JOB REQUIREMENTS:
Associate's degree
Three (3) years of related work experience (Experience can be substituted for education).